Teeth Whitening
SAFE • NATURAL • QUICK
"My teeth were discoloured and boring so I gave this a try… super easy and I'm so happy I did!! Thank you"  ~KW
Proven to be effective, enamel-safe & low sensitivity.
SunnaSmile is an LED-activated teeth-whitening system. The active whitening ingredients include a one-of-a-kind combination of Hydrogen Peroxide, Carbamide Peroxide and Xylitol, as well as naturally compounded ingredients that increase whitening, reduce sensitivity, remineralize teeth and heal oral tissue, including.
Calcium Lactate – 

Remineralizes teeth. (Enhanced effect when combined with Xylitol)

Potassium Citrate – 

Desensitizing agent.

Aloe – 

Heals and soothes skin irritation.

Neem – 

Antibacterial used to heal gums and prevent plaque.

Zinc – Aids in preventing plaque buildup.
We will determine what teeth shade you have right before your in-studio SunnaSmile treatment. Afterwards we will do the same.
Freshen up your smile and sparkle just a little!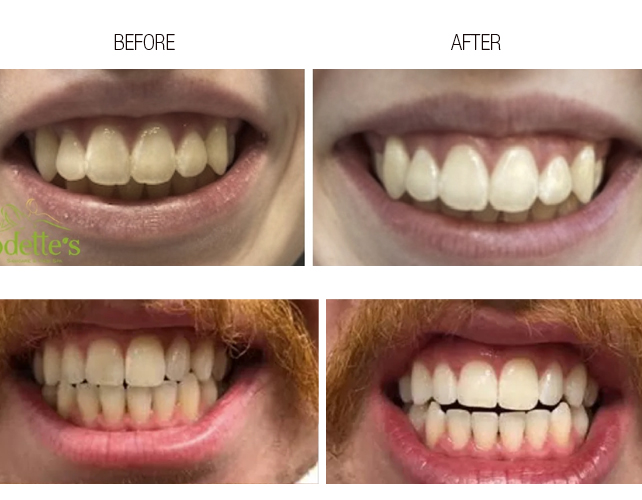 Get special offers and last minute openings via text message! 
Text: SUBSCRIBE to +1 (604) 670-8679
Teeth Whitening Pricing
In Kelowna: $99
Includes red light for gum rejuvenation.
In Lake Country: $79
No gum rejuvenation.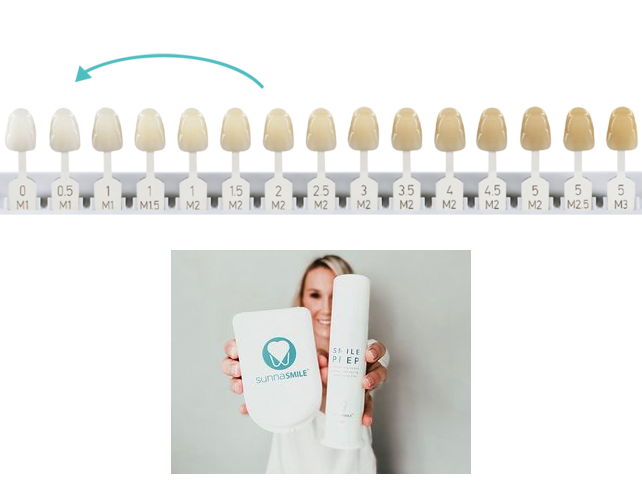 Red wine and coffee shall no longer affect my appearance 😉